This post may contains affiliate links which means we may receive a commission on products or services that you purchase through clicking on links within this blog.
Days can be hectic. They fly by and before you know it a great deal of time has passed and it feels as though you have done nothing.
I've definitely complained of being busy. Sometimes there is so much to do, and it feels like you'll never get to the end of your to-do list.
But sometimes it's like we're afraid to slow down. That we will be judged if we are not constantly doing something. Or criticised for taking some time out for ourselves just because.
Especially as a parent, sometimes the guilt can be overwhelming. There never seems to be an end to the things that need doing. And even after they're done, it probably won't be long until it needs doing again.
Life goes by so quickly and at such a fast pace that it seems to pass by before we get the chance to enjoy it.
One day it will be better. One day we will be in a place to enjoy life. But will we?
Life is busy. Sometimes it seems like we are always busy. But are you really as busy as you think?
How to slow down in life
If doing too much is affecting your quality of life and you aren't happy, here's some tips on how to slow down.
Figure out your priorities
Make a list of the things that are a priority, the things that absolutely must be done. Remove things that aren't important or put them right at the bottom of your list. You will feel less overwhelmed and more likely to get what you need to done.
Appreciate the moment
Take some time each day and just sit and breathe. Listen to the world around you; the birds chirping , the wind stirring the leaves, the raindrops on the roof. Watch the clouds move across the sky, or watch the colours as the sun sets. Take a few moments, and soak it up. You'll start to see things you hadn't noticed.
Self Care
Take some time for your self. Looking after yourself is important too. Don't neglect self care and do things that make you feel good about yourself and that makes you happy.
Declutter
Over the years, we can accumulate too much stuff. Too much clutter in our lives can be overwhelming, and constantly cleaning and organising things we don't need can take up a lot of time and energy. Get rid of things you don't need, it will save you time, and your sanity in the long run.
Travel
If you can afford it, travelling is a great way to slow down and appreciate life. When we are on holiday, it is easier to allow ourselves to slow down and recharge our batteries. It doesn't have to be a big trip, a night away at a hotel, or even a camping trip can be a great experience to enjoy life and get back to nature.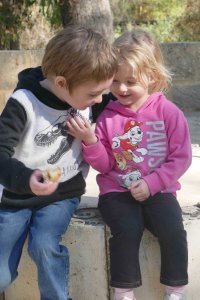 Benefits of slowing down
Better memory
Generally, the busier you are the more you have to remember. Your mind can only retain so much information, so some things are bound to be forgotten now and then. And if you accept that you are going to keep forgetting things, your brain will get lazier and forget things more often.
Being more connected
When we are too busy, we go about life in a rush. Doing things that may need to be done, but not connecting to anything. We don't see others, or the things they are going through or experiencing. We don't notice when things change. We are essentially shutting ourselves off from the world. Living in it, but not being a part of it.
Our health
When we're always rushing around and our stress levels rise, our body goes into emergency mode. It can affect our immune system, raises our blood pressure affects our sleep, and overall increases our tiredness levels.
Patience
When we are constantly busy and have no down time, it is easy to become cranky, grumpy and snappy. Little things can set us off much quicker and frustration levels can rise so fast. It is much easier to be patient when we have had a break, and everything is usually much easier to deal with.
Achieve your goals
By prioritising what needs to be done, your attention will be more focused and you will find it is easier to achieve your goals. Your mind isn't cluttered with hundreds of other things that aren't as important or can wait until later. You can get more things done.
Make better decisions
How often have you been in a hurry and made a decision on the spur of the moment and regretted it later when you had time to think it through? By slowing down, there are bound to be less regrets and better decisions.
More positivity
We feel better about life when we don't feel overwhelmed and stressed. Taking time out to appreciate the little things allows you to see things in a more positive light.
Better creativity
When your mind is clogged with too many thoughts, it can be hard to get the creative juices flowing. When you slow down, and are relaxed and calm, it allows your brain a break to bring out the creativity.
Happiness
When you can see things for what they are, not through hurried eyes, you appreciate more, focus on things that are more important, and it is easier to find happiness in every day life.
Quotes
Too busy quotes
Never be so busy as to not think of others – Mother Teresa
It is not enough to be busy; so are the ants. The question is: What are we busy about? – Henry David Thoreau
Time is a created thing. To say 'I don't have time' is like saying, 'I don't want to.' – Lao Tzu
I don't care how busy I am – I will always make time for what's most important to me. – Kevin Hart
People are often so busy living that they never stop to wonder why. – Terry Pratchett
Take your time quotes
If you're always racing to the next moment, what happens to the one you're in? Slow down and enjoy the moment you're in and live your life to the fullest. – Nanette Mathews
Stop and take your time to notice things and make those things you notice matter. – Cecilia Ahern
Live in the moment, where everything is just right, take your time and limit your bad memories and you'll get wherever it is you're going a lot faster and with less bumps in the way. – J A Redmerski
You will never find time for anything. If you want time,you must make it. – Charles Buxton
There is more to life than increasing it's speed. – Mohandas Gandhi
Quotes about slowing down
Stop rushing. Slow down and enjoy the beauty of life. – Debasish Mridha
Taking time to do nothing often brings everything into perspective. – Doe Zantamata
Slow down and enjoy life. It's not only the scenery you miss by going too fast – you also miss the sense of where you are going and why. – Eddie Cantor
If you slow things down, you notice things you hadn't seen before. – Robert Wilson
Slowing down reminds you that the journey is supposed to be fun. – Anne Bancroft
Slowing down is a choice. It's not always an easy one. But it can be done.
You don't want to be too busy to enjoy life.
Take the time to enjoy what you're doing.
It will lead to a greater appreciation for life and overall happiness.
Do you find life is too busy? What do you do to slow down?