This post may contains affiliate links which means we may receive a commission on products or services that you purchase through clicking on links within this blog.
Our lives are often hectic and chaotic and we feel overwhelmed. When you come home from a busy day, you just need a good rest. But when you have so many things taking up space all around you, your mind can't stop. So what can you do? You need to clear the clutter and clear your mind.
As we get older, many of us have managed to hold on to so many things we have accumulated over the years. Things we no longer use and things we no longer need.
We hold onto them for various reasons – obligations, sentimentality or maybe we just think it will be useful one day.
But all these things we hold onto really add up over the years. Especially after having kids.
I know I'm definitely guilty of this. For years I've held onto things that I couldn't bear to part with.
I've got to a point in my life where it has been driving me insane and I know I have to clear it or it will take over.
Too much clutter is draining and causes extra stress and anxiety. And it's frustrating when you find yourself not being able to find what you need, and buy more only to find later on that you did already have it.
A clean, organised home doesn't just bring peace of mind, it gives us space to breathe and allows us to enjoy our homes.
Decluttering and organising your home can help you to be less irritable, more productive, more positive and less distracted.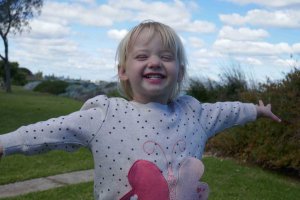 So how can you clear the clutter and clear your mind?
Stop bringing things into the house
It's not worth spending a lot of time decluttering if you are just replacing it with other things you don't actually need. Try to cut down on the things you buy. Always ask yourself, "do I need this?"
Sort the easy stuff first
If you start with the hardest things, it will likely make you discouraged, especially when progress may seem slow. As you work your way through, it will become easier and easier to get rid of things. Start with anything broken, old things, or anything you haven't looked at for years. Focus on what you can get rid of first, and it clears the psychological road block to keep going and tackle the more difficult items.
Have somewhere to sort things into
As you begin to sort things, it helps to have somewhere to sort them into. Bags or containers work well. Have separate ones for donating, selling, recycling and one straight for the bin.
Do it a bit at a time
It's easier to do it in small, manageable parts rather than all at once. It took a long time to accumulate, and it will take time to get rid of it.
Don't keep things out of guilt or because you think you should
Don't let what other people think or believe you should do alter your thoughts on what you should keep or get rid of. They are your things and it is your decision what you choose to do with them. Your home should be filled with things you will use and things you love. Anything else just takes up space and clutters the mind.
Don't be afraid to let things go
We often have the urge to hold onto things that we think we might use at some point. Be realistic about the things you really need. If it isn't a necessity, let it go. It's easy to get attached to things because you've had them for so long or they hold a special meaning, or maybe they cost a lot so it's hard to get rid of. A big fear we have with sentimental items is that we will lose the memories associated with it. You won't lose the memories, but you can take photos of things if it's something you feel you can part with.
Gifts don't have to be material things
I think many of us get into a habit of giving material things as gifts. So what happens is we end up with too much stuff, things we don't really need but don't want to part with because we don't want to seem ungrateful or we might hurt someone. We end up buying things just for the sake of buying something. Instead of material gifts, you could buy or suggest for someone else to buy experiences or activities. Days out with the family and doing different activities will create more memories than a toy or item that sits forgotten in the back of a cupboard or in the bottom of a toy box.
Try not to overstock your house
Be realistic about how much you actually need. Try not to buy too much for just in case. How many towels, sheets, plates and cups etc do you need? If you're having a party or odd occasion when you need more of something, you may be able to borrow from friends or family or even hire them from a company.
Think about what you will do with the items
It's great to want to clear the clutter, but you need to decide what you want to do with it. You might want to give them away to friends or family, charities or op-shops, sell them on places like Ebay or Gumtree, at a swap meet or even have a garage sale.
Don't get rid of things that aren't yours without permission
Even young children should have a choice what happens with their own belongings. Getting rid of something of theirs before they are ready to let it go could lead them to having hoarding tendencies as they get older. Let them choose what to do with it, but explain the consequences. Like once their toy box is full, there is no room for more toys.
Give every item it's own place
Everything you own should have it's own place. It can be easier to keep it tidy if everything has a place where it is to stay and where it is to be returned to.
Try making a trade
For every item you bring into your house, try removing one to avoid clutter build up. If you buy a new shirt, is there one you can get rid of?
Don't waste your time and life on clutter
All the items you own takes time out of your life. Time to earn the money to buy it, time buying it, finding a place for it, looking after it, cleaning it, fixing it. All that time adds up, especially for things you don't actually need. It's all a drain on your time. Sacrifice less of your life on the mission of owning more stuff.
After clearing the clutter you should feel lighter, calmer, more energetic, have a clearer mind and be more inspired. Eliminating clutter simplifies your life and gives you the space for new possibilities in your life.
How do you clear the clutter? Have you found clearing clutter, clears your mind?