This post may contains affiliate links which means we may receive a commission on products or services that you purchase through clicking on links within this blog.
As parents, we want the best for our children. We do things for them, but then often wonder how much of it will they actually remember when they are older. What will they remember from their childhood?
While many of the big moments, like a family holiday, will be easier to remember, it is many of the small, everyday events that can make a lasting impact.
Here is how you can create some lasting memories that your kids will remember forever
Listen to them
We often think we listen to our kids when they have something to say, but do we really listen? Often our kids try to tell us something while we are busy cooking dinner, dealing with another sibling or the endless pile of chores that we aren't giving them our entire focus and they feel like they aren't being heard. When there is so much to do, it can be hard to stop for a few minutes, but it is important to give them that time to stop and listen so they can feel that what they have to say is important. Because if they feel like they can't tell you the little things, there will come a time when they will feel like they can't come to you with the big things either.
Unplug and be present
We can spend time without kids but aren't necessarily showing them the attention they need when we become distracted by our phones or other devices. Put the phones away. Set aside time during the day to be present with your child without distractions. Watch them as they laugh at something they think is hysterical or do the thing they weren't even sure they could. These are the moments that mean something to them. It lets them know they are worthy of your time.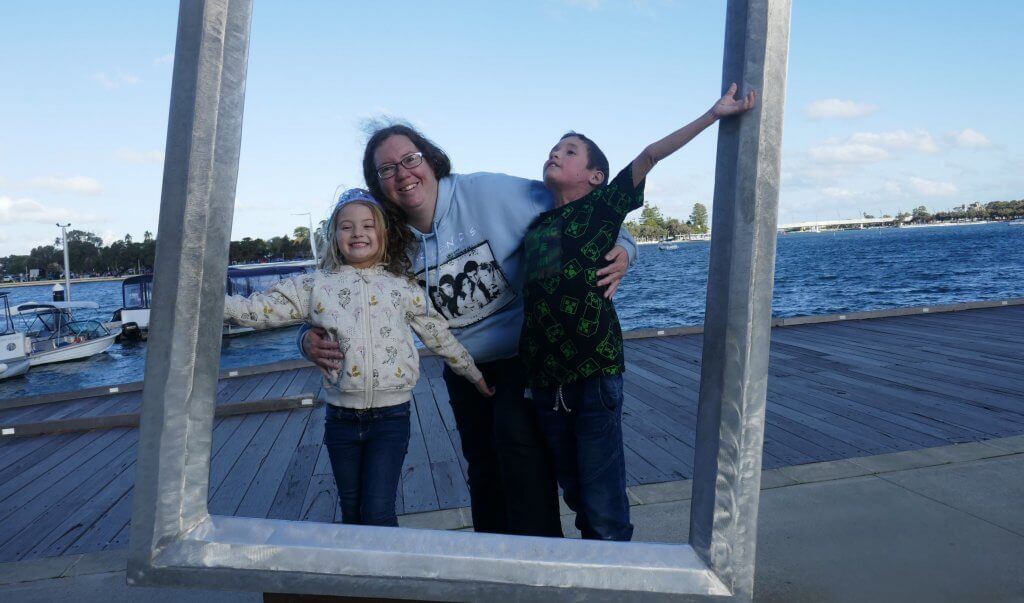 Show your affections
It's one thing to tell your child that you love them. But do you show them? Kids have their own love language and it's important to know what that is. Take an interest in things they enjoy, offer hugs whenever they need, be the shoulder to cry on. It's one thing to tell them you love them, but if they don't feel it, it will just feel like empty words.
Read to them
Kids love a parent reading to them. Even when they are old enough to read themselves, many kids still enjoy being read to. It helps them to feel comforted and loved. Read to them and with them and help them to develop a love for books. You can share your favourite parts and talk about which books you like most. Night time is a great time to read together and wind down before bed.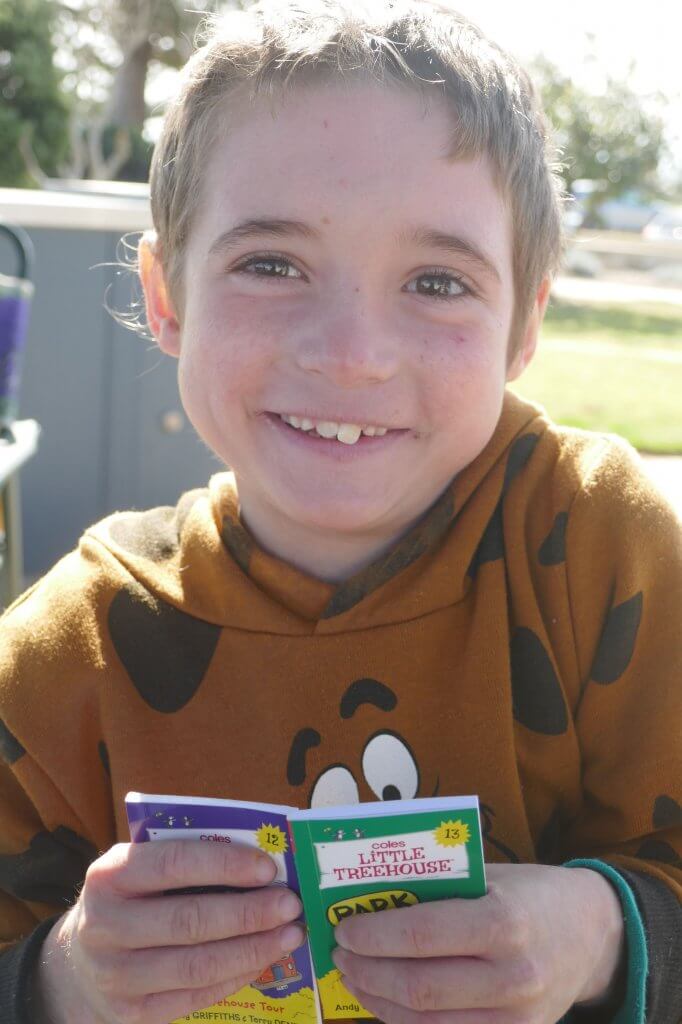 Have a playful tradition
Some kids love having something unique and special that is just between them and one other person or a few select people. A secret handshake, a special dance, an elaborate goodbye wave, a certain song you bop along to together. It can be as silly, fun or outrageous as they want. The more joy it brings, the better.
Explore the outdoors
Spending time outdoors with your children can create some magical experiences. It can be as simple as going for a walk, a swim at the beach, a bike ride or even playing in the backyard. Not only do these shared experiences promote physical activity, but it offers opportunities to talk and bond.
Encourage them
Use words of encouragement to help them build their confidence and self-esteem. Praise their efforts and achievements, rather than the results. Express your love and appreciation and affirm their strength and talents. They need to know they are worth something and feel good about themselves, regardless of the outcome.
Challenge them
Challenge them to dream big and pursue passions. Support their interests and hobbies, but also expose them to new opportunities and experiences. They might find an interest in something they hadn't considered before. Help them set achievable goals and have something to work towards without it being too overwhelming.
Show gratitude
If they can see that you are content with your own life, they are more likely to be happy with theirs. If they see you complain about the things that you think are wrong with your life or the things that you don't have, they will focus on things they are unhappy about with their own lives. Model contentment and gratitude and help them appreciate what they have and who they are. Avoid comparing yourself or them to others, and express thankfulness for the simple things in life.
Encourage curiosity and questions
Kids are curious and it can feel at time that their questions are never ending. While it can be quite frustrating, especially when we don't know the answers, it's good to try and answer them. If you don't have the answers, maybe suggest finding the answer together. I actually learned a lot of things myself this way. Encouraging their curiosity helps them learn new things and explore new possibilities.
Make sure they feel safe
The world can be a scary place. They will find that out soon enough. Make them feel safe and secure and help them cope with any fears and anxieties that may crop up. Let them know they can come to you whenever they need, offer hugs, comfort or whatever they need. Let them know that whenever they are scared or hurt you will be there for them. Be the safe space they need so they can grow up feeling secure and loved.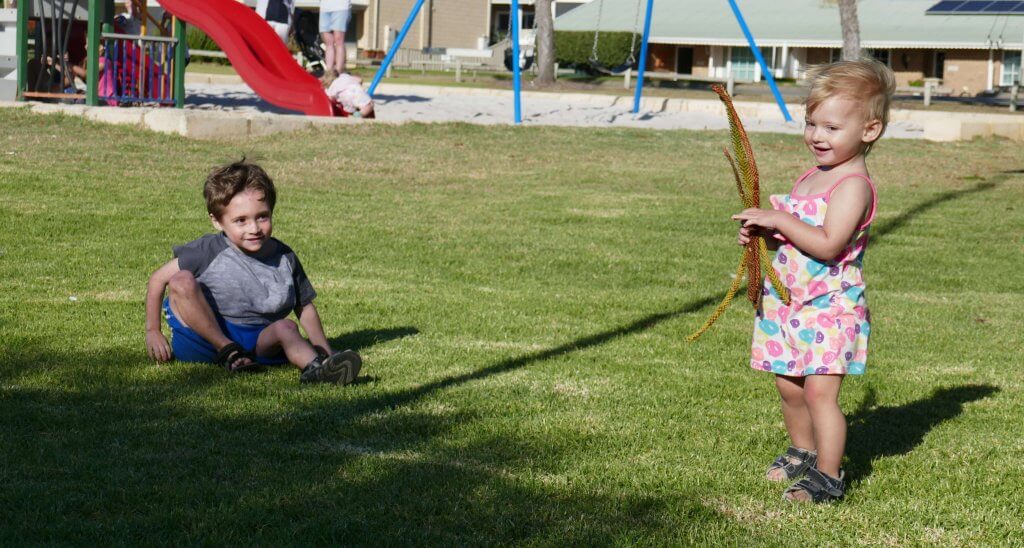 Celebrate their uniqueness
All kids are different and we need to celebrate their uniqueness and individuality. Don't compare them to others, respect their choices and preferences, and encourage them to express who they are. Kids need to know they are not the same as everyone else and they should focus more on their own abilities and what they are good at, rather than focusing on the things that other kids are better at. It helps to build their confidence in their own self worth and feelings of fulfilment.
Encourage humour
Sometimes we can take ourselves too seriously. Laughing is a great way to create some great memories. Laugh with your kids and at yourself and help them develop a senses of humour. Tell jokes watch funny shows or movies, play silly games, put some music on and dance like no one is watching and see who can come up with the craziest moves.
Give plenty of hugs
Hugs are a great way to show affection and make a child feel like they are loved. Some kids aren't big huggers, and that's okay. Just let them know the offer is there if they ever need it. My son never really liked hugs when he was little, but as he got older, he started to like them more. Snuggles on the lounge while watching a movie can be good. And for kids who don't like hugs, some might like their hair played with or their head stroked.
Write letters to each other
It might sound a bit strange, but giving your child a handwritten letter can be a great treasure for them. You could even make a letterbox out of a cardboard box. It can be fun for a child to "get mail". It can also be a great way to communicate for some children who find it hard to talk about certain things. You can send them letters, write notes of encouragement, drawings or anything else you could think of. And the great thing is that it can be as simple or as elaborate as you like.
Take photos and videos
Nothing says memories like photos. Photos are a great way to capture special moments and it's always great to reflect back later and trigger those memories again. I've lost count of the times my kids have looked through photos an went, "Wow, I remember that!" and then went on to tell me other things they remembered. Taking pictures and videos help them capture and relive their memories.
Create family scrapbooks
If you take a lot of photos you should try making family scrapbooks. Add photos and get the kids to add their own notes and write about the things they enjoyed and found special to them. It can be great to have their memories from their perspective, because we don't always see things the same way.
Create family traditions
Try and have a family tradition you do on a fairly regular basis. It could be something like movie night or game night, or something you do on certain days of the year. It doesn't have to be elaborate or expensive, it's the time you spend together as a family, and the memories you make that matters the most.
End the day with reflection
Take a few minutes at the end of each day to ask about their day. What was their favourite thing that happened? Did anything upset them? What did they learn? What are they grateful for? Give them the opportunity to ask you questions too. It can help open communication channels and lets them know that even on busy days there is time to talk if they need it.
Creating lasting memories with your kids doesn't have to be expensive or take up a lot of time. The important thing to remember is to do what works for your family and what you all enjoy doing. Make an effort, strengthen the bonds and you may be surprised at the things your children will remember in years to come. Small things can make a huge difference.
What memorable things do you like to do with your kids?