This post may contains affiliate links which means we may receive a commission on products or services that you purchase through clicking on links within this blog.
It's incredibly important to build self-esteem in children. As we get older, it becomes harder and harder to look at ourselves differently to the ways we always have. It has been ingrained in us and it can be hard to break old habits.
Even ones that are causing us harm.
That's why it is so important to build self-esteem in children while they are still children.
I never had much self-esteem growing up, and I still don't. It's getting better, but I wonder how much better it could be if I had thought better of myself when I was much younger.
I want my children growing up feeling worthy and like they can do just about anything. I want them to be able to look at themselves in the mirror each day and be proud of themselves. To have those feelings of accomplishments or even the belief that they can do something and will do whatever it takes to get there.
The things that most people would want for themselves and for their children.
A huge part of anyone's self-esteem comes from feeling valued, trusting others and feeling like they deserve to be loved. If they are made to feel worthless, it may destroy the trust they have in others and it can still have a huge effect when they become adults.
Parents and those looking after the child play a huge role in how children perceive themselves. A child learns from comments others make and values themselves from this.
They begin to believe what they hear is the truth, so if the comments are negative, they stop trying and think little of themselves.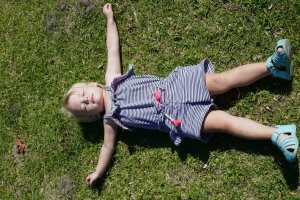 Why is self-esteem important?
Self-esteem is liking yourself and who you are. Having the confidence to believe in yourself and the things you know you can do well.
Children that feel good about themselves have the confidence to try new things. They are more likely to try their best, and feel proud of what they can do.
Having self esteem helps kids deal with their mistakes, and gives them motivation to keep trying. So they are more likely to do better at school, at home, with friends and other areas of their lives.
Children with low self esteem are unsure of themselves. They may find it hard to stand up for themselves, and won't join in with others if they think they will be rejected. They might give up easily or not bother trying at all. Children with low self-esteem might find it hard to bounce back after they make a mistake. So they might not do as well as they could have done.
Kids with self-esteem
feel more confident

feel liked and accepted

believe in themselves

feel proud of their achievements
Kids with low self-esteem
Lack confidence

Feel like they aren't as good as others

Are hard on themselves

Focus more on the things that go wrong instead of what goes right

Often doubt themselves
Causes of low self-esteem in children
Factors affecting self-esteem

How much the child feels appreciated, wanted and loved

How your child sees themselves – which can be influenced from those around them

Their sense of achievement

How they relate to others
Signs of low self-esteem
Problems making friends with other children

Bad behaviour

Aggressive behaviour

Bullying

Depression
How self-esteem develops
Self esteem can start as early as babyhood and slowly develops over time. It can start when a baby receives love and positive attention.
As babies become toddlers, they start to do things by themselves. And they feel good about themselves when they learn to do things. And even more when a parent or someone else smiles at them and shows them they are proud of them.
As children grow there are more and more opportunities for their self-esteem to grow.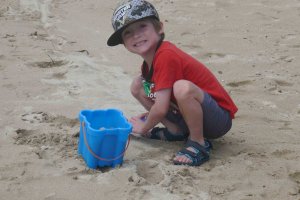 How parents can help build self-esteem in children
All children are different and self-esteem will come easier to some kids more than others.
When teaching them things, help and show them first.
Give them a chance to learn, to try, and be proud of themselves for giving it a go. Let them do what they can, even if they make mistakes.
Praise your child, but don't overdo it.
Don't say things that are obviously not true. It will come across as fake and is likely to make them feel worse. Look for a way to turn it into a positive. Maybe tell them you are proud they persisted and didn't give up, and maybe it will work out better next time with a bit more practise. You could let them know you're proud they worked really hard on something, or for making a lot of progress. There is so much more to focus on than the end result. It's all about encouraging them along the journey.
Focus on strengths
Focus more on their strengths rather than their weaknesses. Pay attention to what they enjoy and do well at.
Spend quality time with them
When you spend quality time with them, it lets them know that they are important to you. When you do things together as a family, it can strengthen their feeling of belonging and sense of self.
Avoid harsh criticism
The things they hear about themselves from other people is how they end up seeing themselves. Words said can be much more harmful than motivating.
Have family rituals
It could be anything that is special to your family that you do on a regular basis. Something that you all enjoy doing together. Like going on a special family outing, a walk, reading together, family movie night or just about anything.
Get them to help with things
Kids can feel more useful if you let them help with things like setting the table or helping to make dinner. Kids need opportunities to show their competence and to feel that what they do is worth something, and that they are valuable.
Deal with the failures
Dealing with struggles and failure is a great way for kids to build up their self-esteem. They will be even prouder with themselves when they finally succeed, or even just the fact they didn't give up. It will make them more likely to keep trying next time.
Teach your kids to work towards a goal and to have pride in their accomplishments.
Encourage them to try things their own way, to face challenges head on and to take risks. They need to know it's okay to step out of their comfort zone and try something new or in a different way.
How to help your child succeed and deal with failure
When your child has a problem, encourage them to calmly think things through, listen to other people's advice and see if they can come up with their own solution. When they keep trying, they get closer and closer to getting it. Tell them not to be hard on themselves if they do fail. Try and teach them that failing is a part of learning.
Things that can damage a child's self-esteem
Comparing them negatively with other children
All children are different and have their own strengths and weaknesses. Comparing them to others will have them doing the same and it will have them constantly question their own abilities and feel like they can never measure up.
Saying something negative about them
Like telling them they are naughty, slow, lazy etc. It is better to tell them what they could do instead if they are doing something you don't like.
Ignoring them
It can be incredibly disheartening for a child trying to talk to someone and to feel like they are being ignored or aren't important enough to listen to for a couple of minutes. We all get busy at times, but it doesn't always take long to listen to what they have to say. Otherwise one day it might get to the point they never want to talk about anything. Little things matter.
If children hear these kinds of messages often, they will soon start to feel like they aren't wanted or everyone would be better off if they weren't around.
If they are feeling a bit vulnerable or unsure of themselves, some extra hugs at the end of the day can help.
Everyone deserves to feel good about themselves.
When kids have self-esteem, they feel confident, capable and accepted for who they are. And grow up to be adults who can make an amazing difference to the world.
How do you build self-esteem in kids? Have you found something that works?