This post may contains affiliate links which means we may receive a commission on products or services that you purchase through clicking on links within this blog.
Most people wouldn't think twice about what happens when they unfriend people on Facebook. They accumulate too many friends, don't keep up with people, or for whatever reasons they want to make a cull. But what happens when you unfriend someone on Facebook?
A lot of people probably wouldn't even notice, right? They wouldn't really care. Or would they?
I think that anyone who has ever known me knows that I'm not the most sociable person. I'm the one who usually stands away from everyone else and hides away from the crowd.
Being around a lot of people can be overwhelming and I often feel out of place.
So one thing I have come to love about Social Media, especially Facebook, is keeping up with people I know or people I knew. To try and keep some connection and not get years down the track and wonder what happened to all these people whose path crossed mine at some point. People I may have spent a great deal of time getting to know over the years, but life took us in different directions.
I think we grow connections with people, even those we were never close with, and it's human nature to want to know how they are getting on in life in general. And just to keep in touch.
What Happens When You Unfriend Someone on Facebook
Back when I first started to use Facebook,I used to know exactly how many friends I had. So when the number went down, I knew someone didn't want to be my friend anymore.
It can be hard for some people, especially those with anxiety, to find they have been unfriended and think, 'Wow, they don't like me anymore.'
Often, the first thing that crosses my mind when I realise I have been unfriended is, 'What did I do wrong?' Followed by, 'Did I not like enough comments did I not interact with enough posts. Did I do something to annoy them?'
It's hard for someone like me to feel as though we've done something that may have made someone not like us anymore.
It's like a rejection, which lets face it, is much easier to do online than in person. Just click a button and they're gone.
It doesn't upset me as much as it used to. These days, I have no idea how many friends I have and wouldn't notice when the number goes down. What I do notice is when I haven't seen posts from someone who used to post fairly regularly. And I go to their profile, thinking maybe I haven't been shown their posts, only to find I have been unfriended.
And it's been quite a few over the years. I did notice. And each time it made me feel a little worse about myself. Each time it was like, there goes another one. What am I doing wrong?
And often it's nothing. But it doesn't make it any easier. Especially when you don't know why.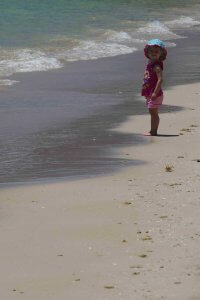 The Ones That Hurt
It used to hit me pretty hard to think someone felt like like they had to unfriend me, but after awhile I got used to it and shrugged it off. You can't please everyone, and they weren't people I was that close to anyway.
But it's different if it's someone you didn't know well, or were never really close friends with. It's not that important.
But when it was someone who you had considered a good friend and had been through a great deal with, it hurts.
In everyday life, I've never been very good at making friends. It feels like every time I get close to someone and begin to trust them, let myself believe that I have a great friend, it all falls apart or they leave.
Then I wonder how I let myself believe that I could have that kind of friendship that lasted.
I think it's like a curse for me. Two years maximum.
So in a way, I guess in a way I should have expected it.
Being unfriended on Facebook by someone who I knew quite well.
When she moved away, I thought at least we could keep in contact through Facebook.
But now she'll just be another person whose path crossed mine at a certain time in our lives.
And it's another person I will think back on one day in years to come and wonder what happened to them. Where their lives took them.
I hope she finds what she's looking for, and that she's happy.
Most people wouldn't think twice about unfriending someone on Facebook. But it might affect them more than you think.
Have you been unfriended on Facebook by someone you thought was a friend?