This post may contains affiliate links which means we may receive a commission on products or services that you purchase through clicking on links within this blog.
Through a lot of my life, I always wondered why some things were so difficult for me and seemed so easy for everyone else.
I found it hard to talk to people, I couldn't look at things at the shop or order food. Ringing people on the phone would make my heart pound and filled me with a sense of dread. Being around crowds of people felt stifling and overwhelming.
They were some of the few things I avoided at all costs.
Other people wouldn't think twice about these sorts of things. So why was it so difficult for me?
What was wrong with me?
It wasn't until my mid 20's when after many years of working in a supermarket, that I found out what it was. I only had to work a few hours and I would end up being so dizzy the next day I could barely function. And even when I cut down working to two half days a week, I still ended up being dizzy for days after it.
I couldn't go out, I couldn't do anything.
I would spend most of the day lying down because every time I got up, my head would spin.
And just when I would start feeling better, I would be back at work and the whole cycle would start all over again.
I couldn't do it anymore.
Life sucked.
I went to the doctor to try and work out why this kept happening.
It was then I was told that I was suffering from depression and anxiety.
Living With Anxiety
It was the first time in a long time that a lot of my life began to make sense.
I knew that being at work was the main source of it. So I decided to take a month off and see if that made a difference.
Not only did it make a difference. It made a huge one.
I couldn't believe the difference that month off made.
But when the month was up and I had to go back to work, the same thing started happening again.
I tried pushing through it for awhile longer, even though it was agony. But when the manager came to me and said I need to be more flexible and work more hours, that was the last straw for me.
I was barely coping as it was.
And I didn't want to find out what would happen if I pushed myself further.
I knew I couldn't stay anymore. It was effecting my entire life, to the point I wasn't even sure I had one.
Ten years was too long to stay anyway. But it was all I knew.
It had been my comfort zone for that long that I was afraid to leave.
I didn't think I could do any better.
It had become who I was. All I was.
Living with anxiety meant that I didn't feel like I could try to be or do anything more. The thought of going for an interview had me terrified.
I was jealous of all the jobs that other people had, that even though I knew I could do it, I couldn't face putting myself out there for possible rejection, and making me feel more like I had failed.
That's one of the worst things about living with anxiety. Knowing you need to change things, but can't because the unknown can be scary, and sometimes the only way to keep stable is to stay in your comfort zone.
But at the same time, that comfort zone can be stifling and sucking the life out of you.
I know for me, it did.
While I can look at that manger's ultimatum as a bad thing, (pretty much work more whenever they wanted or leave) I choose to think of it as a good thing, because it finally gave me the nudge I needed to put that part of my life behind me.
I handed in my notice and I felt free.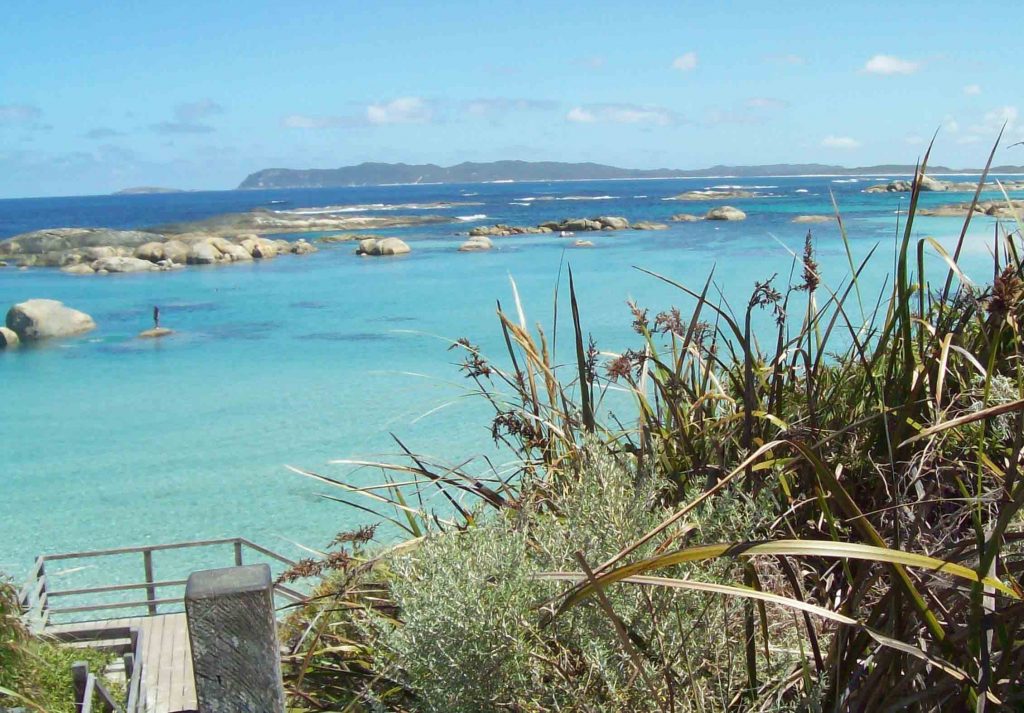 That was almost eight years ago
Since then I've been married, had two kids and I'm in a much better place than I thought was possible all those years ago.
Having kids has made me stronger. In ways it made living with anxiety easier to deal with because I had to confront the things I was afraid to do. Even though it hasn't always been easy.
Because I wasn't just doing it for me. My son needed me to.
I had to ring to make appointments, and talk to other people at playgroups.
And the more I did things, they gradually became easier.
And I learned how to say, "no".
By the time my daughter came, everything seemed so much easier.
These days, I don't even have to think twice before picking up the phone when I need to ring someone.
That doesn't mean my anxiety is gone.
There are times when it creeps up on me. And plenty of times when I wish it would just go away for good.
But I keep breathing and try to get through it.
Anxiety is there and probably always will be. But at least now I have some control over it.
I won't let it take over my life anymore.
I like feeling free.
Are you living with anxiety? How do you cope with it?
For anyone needing help in Australia, check out Beyond Blue. There is great information and support.