This post may contains affiliate links which means we may receive a commission on products or services that you purchase through clicking on links within this blog.
Life is so busy and hectic these days. Many days can be spent rushing around, and I still find that it feels like I've accomplished nothing.
And just when you think things are crazy enough, something else comes up. An invitation, an event, another party. Or someone needs help with someone, yet again. Sometimes it seems like it never ends.
Often, it's fine and it's easy enough to fit in.
But what happens when it doesn't? How do you cram more in to an already hectic schedule?
You can't. Not usually without some drastic measures that could affect your health and possibly your mental state.
At some point you have to realise that you can't do everything and over committing just causes extra stress and anxiety. And it can all lead to frustration and resentment.
So what do you do?
You have to learn the art of saying, "no."
But for some people, it isn't always as easy as that.
I always feel bad when I have had to say, "no" to someone. It would tear me apart for days sometimes. Occasionally, I'd still feel guilty after weeks.
Lately, my toddler is becoming quite fascinated with the word, "no."
Anything you ask her to do, is met with a big "No!"
If you say "no" to her for doing something she isn't supposed to, that little finger of hers gets pointed back at you with a "no, no, no, no."
It got me thinking that as we become adults, saying "no" becomes difficult and often leaves us with a feeling of guilt.
So, why is this?
Toddlers and small children obviously have no problems with it, and definitely don't seem to be expressing any guilt in doing so.
I hate feeling like I've let someone down. Because I couldn't be who they needed. Couldn't be what they expected.
And maybe there's the problem. Spending so much time and energy worrying about what everyone else thinks.
But what about you? What do you need?
What's the point spending your life worrying about making everyone else happy at the cost of your own?
I'm not suggesting never helping or doing anything for anyone else ever. But I do think you need to draw a line. Especially if helping the same people over and over again is taking over your life and leaving little left for you.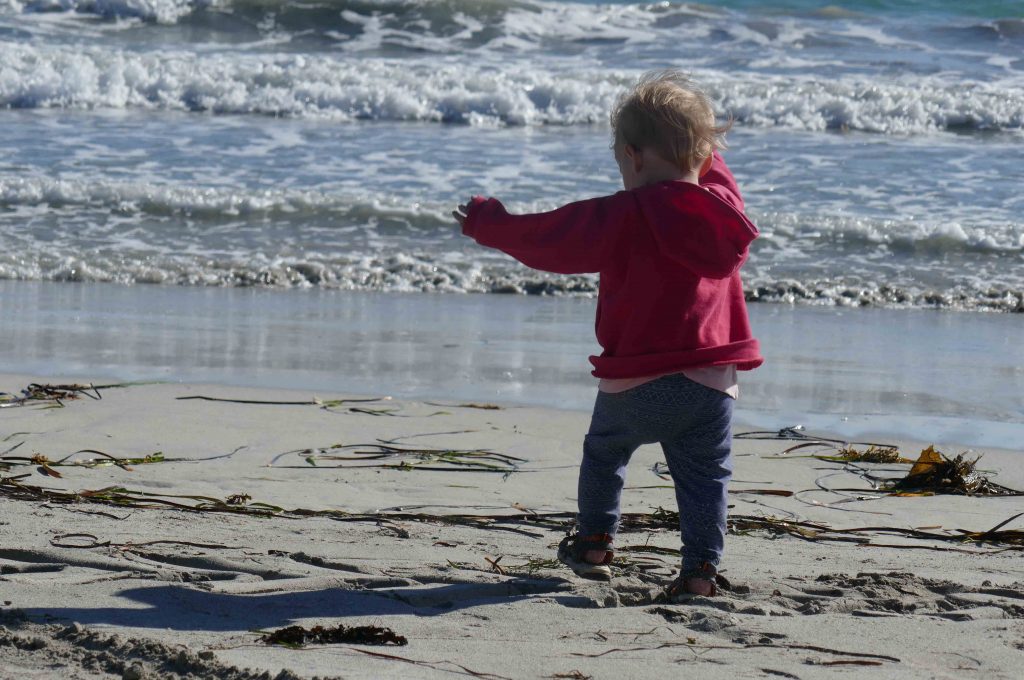 So how can you master the art of saying "no"?
Don't over commit
If you have too much on, just say so.
Take time to think about it
How much do they need your help? Can it be done later when it's more convenient for you if you're busy?
Realise it isn't personal
If they are important they should understand it isn't about them, it's just too much for you to handle right now.
Be honest with yourself
If you have too much on, or you really don't want to, understand that saying, "yes" just isn't an option or what's best for you.
Don't keep beating yourself up about it
Once you have made your decision, let it go. Don't let the guilt eat away at you. You can only do so much.
Realise they probably aren't as upset as you think
They may have a backup plan or have other people attending. They may not care or be as disappointed as you think. And if they are, it isn't your responsibility.
If they don't understand why you have to say, "no", maybe you shouldn't be helping them in the first place.
You'll be much happier to help next time to help or attend when you aren't feeling so overwhelmed, and you can enjoy it more.
At the end of the day, you shouldn't have to feel guilty for saying, "no".
Have you mastered the art of saying, "no"? Do you find it difficult?