This post may contains affiliate links which means we may receive a commission on products or services that you purchase through clicking on links within this blog.
I was surprised at Christmas when my sister gave me this rolled up piece of material, with bags of little, coloured sparkly dots. I had no idea what it was or what I was supposed to do with it. It was then that I was introduced to the world of Diamond Painting.
So what is Diamond Painting (or Diamond Dotz as it's sometimes called)? In short, it's a bit like Paint by Numbers but instead of paint, has these little dots. And instead of a canvas or card, it's a piece of fabric.
The material has a picture printed on it with numbers, letters or symbols which corresponds to the coloured dots in the bags, and it's covered in plastic to cover the sticky area. You peel back a bit at a time as you add more dots.
There's a little tool you press in the pink block which acts a bit like glue. It makes it easier to pick up the little dots and press it on the picture.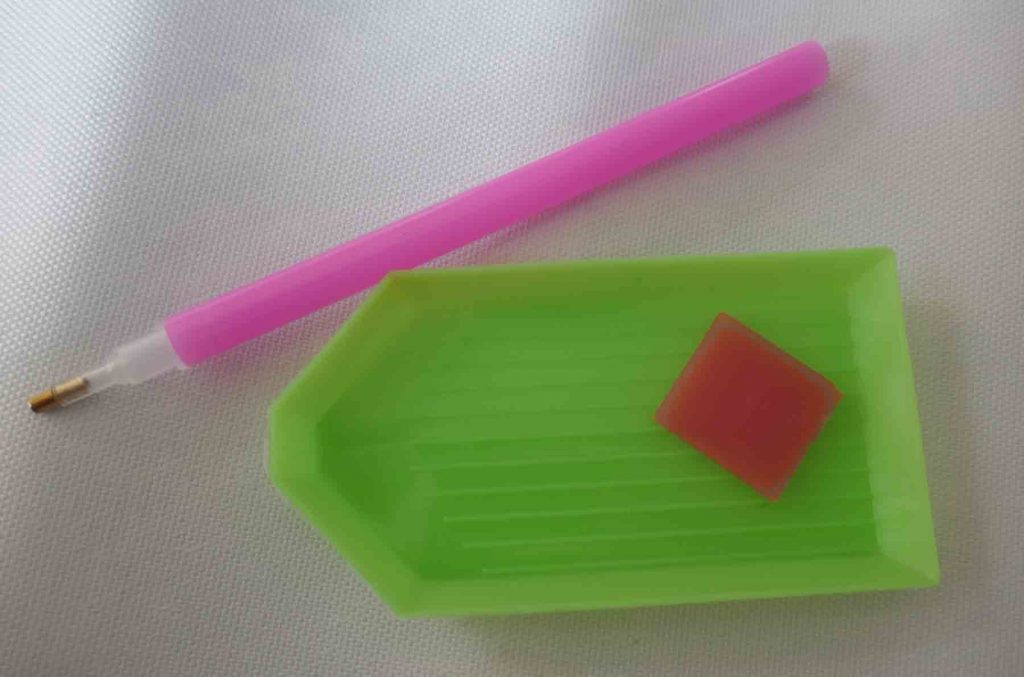 It took me awhile to give it a go and I was surprised to enjoy it. And I loved seeing it sparkle as I worked on it. I loved seeing the picture slowly build up.
Better than the Colouring Faze
I tried the colouring faze, but I didn't really find it soothing and got bored quickly. But when I tried Diamond Painting, I found the soothing calmness I didn't find with colouring. It's enough to keep my brain interested, but not too thought invoking that I have to think much about what I'm doing.
I find it great for when I'm watching TV.
Plus you have an amazing picture you can frame and hang on the wall.
It's easy, heaps of fun and great for everyone.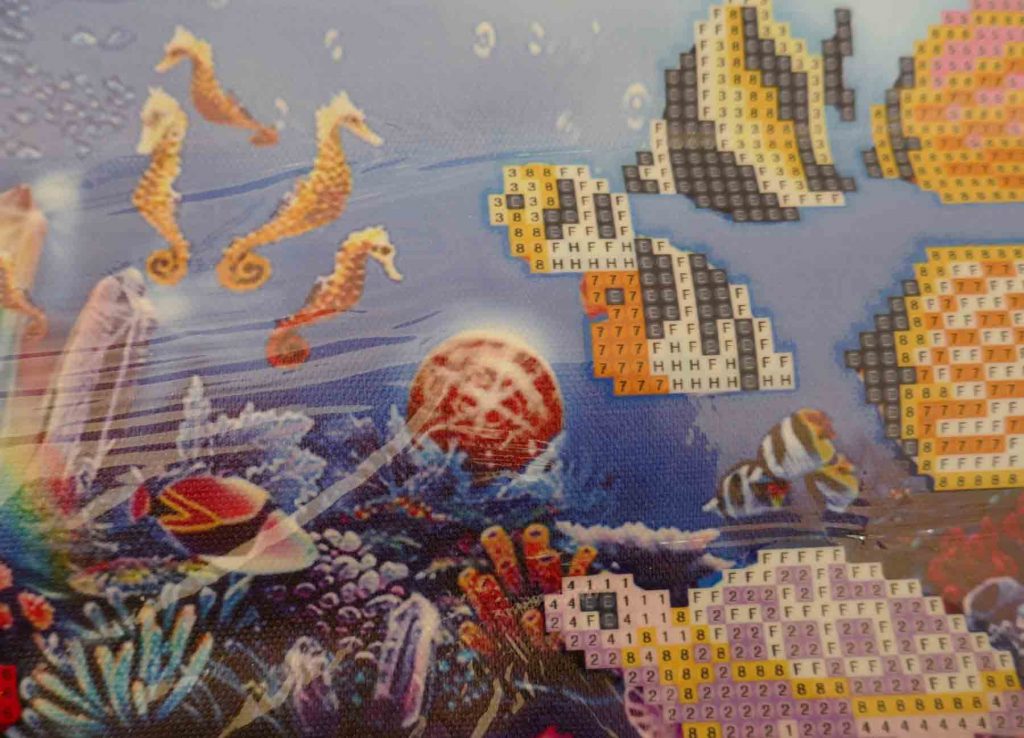 Where to Find Diamond Painting Kits
You can find them in some art and craft stores, online stores or Ebay is a great place to see what there is available.
There are so many different designs available, and there are heaps of pictures on just about anything so it's easy to find something you like.
Some of the kits you buy only have a small area to attach the dots, others have a much larger area or even the whole picture. So it's good if you can see the pattern to see what or how much of the area gets covered in the diamond like dots.
I love Diamond Painting. I find it calming and soothing, and the finished picture looks amazing.
Only downside, it can be addictive. You've been warned.
Have you tried Diamond Painting?