This post may contains affiliate links which means we may receive a commission on products or services that you purchase through clicking on links within this blog.
Being happy. It's something that everyone wants to find throughout life. It's often elusive, maybe touching us for a brief moment.
Aiming for a happy life is one thing, but it is unrealistic to expect to be happy all the time.
A big part of our struggle with life is figuring out what makes us happy. We may want to find happiness, but end up focusing on the wrong things and measure our happiness on other people or things outside of our control.
Here's some quotes on being happy and how you can find your happiness.
Finding Your Happiness Quotes
The reason people find it so hard to be happy is they see the past better than it was, the present worse than it is, and the future less resolved than it will be. – Marcel Pagnol
Each morning when I open my eyes I say to myself: I, not events, have the power to make me happy or unhappy today. I can choose which it shall be. Yesterday is dead, tomorrow hasn't arrived yet. I have just one day, today, and I'm going to be happy in it. – Groucho Marx
One of the simplest ways to stay happy is by letting go of the things that make you sad. – Tinku Razoria
You can never be really happy if you keep holding to those bad memories which make you sad. – Anurag Prakash
Happiness is a choice. You can choose to be happy. There's going to be stress in life, but it's your choice whether you let it affect you or not. – Valerie Bertinelli
No one can make you happy. No one can help you grow in life more than you can. I can love you to death, but I can only go so far. I can inspire and encourage you as much as I can, but when you play an active role to find that self-security and that self-worth, it makes the difference. – Musiq Soulchild
Quotes About Being Happy
Being happy is something that each of us determines, it is not something we find outside of our self, it is within us and our choice. – Catherine Pulsifer
One of the biggest challenges in trying to be happy right now isn't that we don't know how to be happy. It's mostly that we just don't do it. We don't make the time for happiness, for peace, and for overall joy in our life. – Kumar Anupam
Happiness is not defined by any circumstance, condition or person.You need not tie your happiness to anything. The choice to be happy is always your to make. – Dr Anil Kr Sinha
Learn to enjoy every minute of your life. Be happy now. Don't wait for something outside of yourself to make you happy in the future. Think how really precious is the time you have to spend, whether it's at work or with your family. Every minute should be enjoyed and savored. – Earl Nightingale
Stay positive and happy. Work hard and don't give up hope. Be open to criticism and keep learning. Surround yourself with happy, warm and genuine people. – Tena Desae
Even a happy life cannot be without a measure of darkness, and the word happy would lose its meaning if it were not balanced by sadness. It is far better to take things as they come along with patience and equanimity. – Carl Jung
Trust yourself. Create the kind of self that you will be happy to live with all your life. Make the most of yourself by fanning the tiny, inner sparks of possibility into flames of achievement. – Golda Meir
Consciously or not, we are all on a quest for answers, trying to learn the lessons of life. We grapple with fear and guilt. We search for meaning, love and power. We try to understand fear, loss and time. We seek to discover who we are and how we can become truly happy. – Elisabeth Kubler-Ross
Cute Happy Quotes
If you want to be happy, be. – Leo Tolsto
Being happy in general makes life so much easier. – Tom Daley
For every minute you are angry you lose 60 seconds of happiness. – Ralph Waldo Emerson
Smile from your heart. Nothing is more beautiful than a woman who is happy to be herself. – Kubra Sait
Life is short, and if we enjoy every moment of every day, then we will be happy no matter what happens or what changes along the way. – Gretchen Bleiler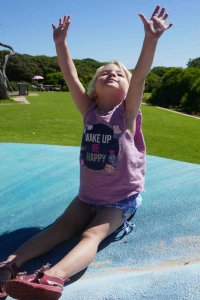 Short Happy Quotes
Happiness is not a goal; it is a by-product – Eleanor Roosevelt
Very little is needed to make a happy life; it is all within yourself, in your way of thinking. – Marcus Aurelius
Success is not the key to happiness. Happiness is the key to success. If you love what you are doing, you will be successful. – Albert Schweitzer
Be believing, be happy, don't get discouraged. Things will work out. – Gordon B. Hinckley
Most folks are about as happy as they make their minds up to be. – Abraham Lincoln
Happiness is the meaning and the purpose of life, the whole aim and end of human existence. – Aristotle
Dream as if you'll live forever, live as if you'll die today. – James Dean
We all live with the object of being happy; our lives are all different and yet the same. – Anne Frank
The talent for being happy is appreciating and liking what you have, instead of what you don't have. – Woody Allen
Happiness is not in the mere possession of money; it lies in the joy of achievement, in the thrill of creative effort. – Franklin D. Roosevelt
It isn't what you have or who you are or where you are or what you are doing that makes you happy or unhappy. It is what you think about it. – Dale Carnegie
Being happy is important. Everyone wants to be happy, especially when life doesn't take us where we thought it would or where we hoped we would end up. But there are still ways to find your happiness throughout life. You just need to figure out what it is that will make you happy.
Which quotes about being happy do you love?