This post may contains affiliate links which means we may receive a commission on products or services that you purchase through clicking on links within this blog.
Smiling is often underestimated. But it is a lot stronger and more powerful than we think. A simple smile can make a huge difference to our lives.
A smile can go a long way. There are a lot of benefits to smiling more often and there are plenty of reasons to smile every day.
And it can be a great start to the day to wake up with a good morning smile.
The Benefits of Smiling
Smiling has many positive effects on us.
A smile can boost your mood and make your day better.
Smiles are contagious. One smile can help turn someone's bad day around.
Smiling causes positive emotions which helps relieve stress and lowers your blood pressure.
So each time you smile your health and happiness increases.
Smiling doesn't just bring positivity to you, but those around you too.
When you smile at others, it gives them a boost of happiness and influences how they see you.
If you start each day with a smile in the morning, it can help bring your positive energy throughout the day.
When you are feeling stressed, nervous or just feeling down, try to elevate your mood by thinking about something positive and smiling.
You can make the world a better place just by smiling more often.
Smiling Facts
Smiling is the universal sign for happiness.
Everywhere in the world, a smile means the same thing.
It is easier to smile than to frown.
Smiling can make you happier
Smiling reduces blood pressure.
It boosts your immune system.
I love quotes. Life quotes, happy quotes, positive quotes, inspirational quotes. All kinds of quotes. But I especially love smile quotes. Here are some of my favourite quotes about being happy and smiling.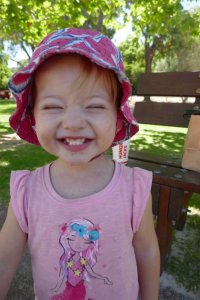 Smile Quotes
Smile, smile, smile at your mind as often as possible. Your smiling will considerably reduce your mind's tearing tension. – Sri Chinmoy
Nothing shakes the smiling heart – Santosh Kalwar
A simple smile. That's the start of opening your heart and being compassionate to others. – Dalai Lama
Lighten up, just enjoy life, smile more, laugh more, and don't get so worked up about things. – Kenneth Branagh
A warm smile is the universal language of kindness. – William Arthur Ward
Because of your smile, you make life more beautiful. – Thich Nhat Hanh
Don't cry because it's over. Smile because it happened. – Dr Seuss
Let us always meet each other with a smile, for the smile is the beginning of love. – Mother Teresa
Every time you smile at someone, it is an action of love, a gift to that person, a beautiful thing.- Mother Teresa
Wrinkles should merely indicate where smiles have been. – Mark Twain
Never regret anything that made you smile. – Mark Twain
Use your smile to change the world; Don't let the world change your smile. – Chinese Proverb
Always wear a smile because you never know who is watching. – Gracie Gold
Keep smiling, because life is a beautiful thing and there is so much to smile about. – Marilyn Monroe
Quotes About Being Happy and Smiling
Sometimes your joy is the source of your smile, but sometimes your smile can be the source of your joy. – Thich Nhat Hanh
Too often we underestimate the power of a touch, a smile, a kind word, a listening ear, an honest compliment, or the smallest act of caring, all of which have the potential to turn a life around. – Leo Buscaglia
Remember even though the outside world might be raining, if you keep on smiling the sun will soon show it's face and smile back at you. – Anna Lee
What sunshine is to flowers, smiles are to humanity. These are but trifles, to be sure; but scattered along life's pathway, the good they do is inconceivable. – Joseph Addison
Nobody needs a smile so much as the one who has none to give. So get used to smiling heart-warming smiles, and you will spread sunshine is a sometimes dreary world. – Lawrence G. Lovasik
Smiles are everywhere, and smiles can spread. You can smile to someone, and they'll smile to another person, and it goes on and on and on. – Jacob Tremblay
Your smile brightens the lives of all who see it. To someone who has seen a dozen people frown, scowl or turn their faces away, your smile is like the sun breaking through the clouds. – Dale Carnegie
Smiling can make you feel better, happier and be more positive.
It can lift your mood and help you to see things in a more positive light.
When you think more positively about yourself, it can help boost your self-esteem and your overall well-being.
And just the act of smiling at someone can make a huge difference to their day.
Best thing of all, smiles are free!
So always keep smiling.
Which quotes about being happy and smiling do you love?