This post may contains affiliate links which means we may receive a commission on products or services that you purchase through clicking on links within this blog.
Most people know what a bucket list is, but some might wonder what a reverse bucket list, or anti bucket list, is.
A reverse bucket list is the exact opposite of a bucket list. Instead of listing all the things you want to do in life, you make a list of the incredible and meaningful things you have already done.
Sometimes we are so focused on the things we haven't achieved yet that it is easy to forget all the amazing and wonderful things we have already done.
So most people like to make a bucket list of things they'd like to do or accomplish, but for something different I thought I would do something different and make a reverse bucket list and look back at the things I've accomplished.
The point of it is not to dwell on the things you haven't yet done, and be grateful for the things you have.
How making a reverse bucket list can make you happier
You might not think so, but making a reverse bucket list can actually make you happier.
Making a bucket list can be inspiring and makes it easier to focus on the things you want to achieve, but at the same time it can be overwhelming. There might be so many things you want to do and you have no idea how or when you can do it all. And especially how you can afford it. Because, let's face it, the cost is probably the biggest reason we don't get around to everything on our list.
You might feel embarrassed or lazy from all the things you haven't got around to accomplishing yet. It might be in the back of your mind that there is still so much to do. You might feel like you are wasting time if you aren't ticking off things on your list.
So, not only can making a reverse bucket list make you happier, but it can make you feel more proud and grateful of the things you have already done.
It can also make you more nostalgic. It can be satisfying looking back on great memories, things that gave great meaning to your life or things you enjoyed.
It can also give us a sense of progress. Things you can already tick off your to do list. It can boost your self-esteem and motivation. It's more encouraging than feeling like you're already behind.
So instead of focusing on all the things you haven't yet done and becoming overwhelmed, it's good to look back on all the great things you have done.
So here is my reverse bucket list.
My Reverse Bucket List
I got married
When I was younger I always said I never wanted to get married. I'm not sure exactly when I changed my mind but as I got older, it was something that I knew I wanted. Being proposed to and getting engaged was definitely a big change in my life.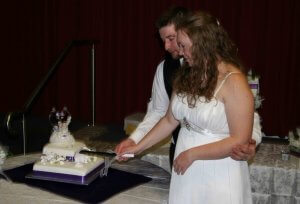 I had kids
I always knew I wanted to be a mum one day so it was a big accomplishment when I got pregnant and when I got to hold both of them in my arms.
I've been camping
I've been camping quite a few times now and it has always been an interesting experience. Both before having kids and after. It's definitely an adventure.
Seen the wildflowers
I was twelve years old when we went on a trip to see the wildflowers. We saw cat's paw and kangaroo paw and so many flowers I didn't know the names for. I remember seeing vast spaces with flowers absolutely everywhere.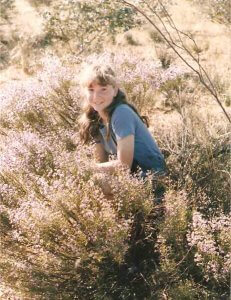 Fed a dolphin
As a child, I went to Monkey Mia with my family. We got up early to see the dolphins come in to shore and I was picked to feed one of the dolphins. It was so exciting.
I've been to Carnarvon
We drove all the way from Perth to Carnarvon which was the furthest road trip I had taken when I was eight years old. I still remember seeing the blowholes and seeing the water spurt out from them. I also remember getting a frozen chocolate coated banana, which I wasn't a fan of. We went to a banana plantation and saw the huge banana trees.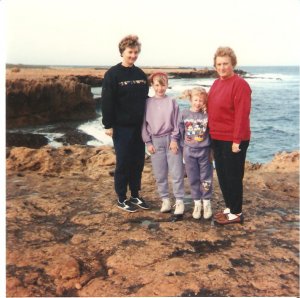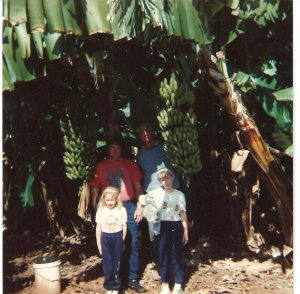 I've been to Rottnest Island
Rottnest Island is an island off the coast of Western Australia. There are some absolutey gorgeous views. We rode our bikes around the island once and I remember it being a lot of uphill and downhill. We saw a lot of quokkas around. I never took a selfie with a quokka, but we did have one that looked like it wanted to come back with us by trying to get into our bag. My husband and kids haven't been so we'll definitely have to go as a family one day.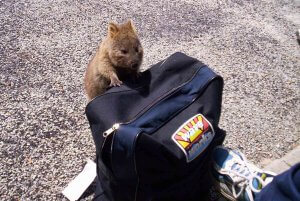 I've been to Bali
I've been to Bali quite a few times now. My son has been twice and my daughter has even been once. We always find new things to do and experience. It's not for everyone, but we love it.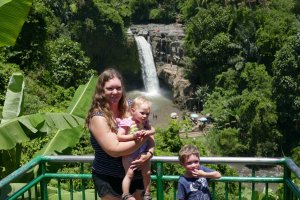 I've been snorkelling
I went snorkelling with my husband when we were in Bali and it was incredible. It was the first time I had been snorkelling and I was surprised at all the coral and fish I saw. It was absolutely breathtaking. I can't wait to do it again one day.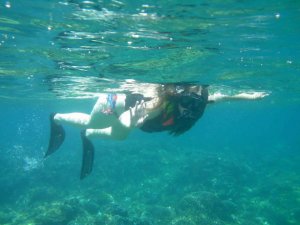 I've been white water rafting
I wasn't as eager as my husband to go white water rafting but I was up for the challenge. I had injured my ankle from a fall the night before and I was not prepared for the amount of steps we had to climb at the end. I also got clunked on the head when going down the waterfall at the end. But I survived.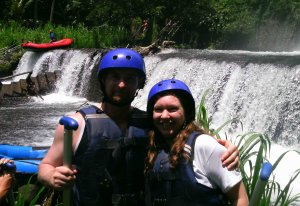 I've been to Phuket
I've been to Phuket a few times. It's always a great experience. I even rode on the back of a motorbike with one of the locals and saw some of the sights including Bang Pae Waterfall. Probably not something I would do again, but that was amazing. The beaches are absolutely beautiful. It's been awhile since I've been, and I would love to go back again one day and try some different things and see what has changed.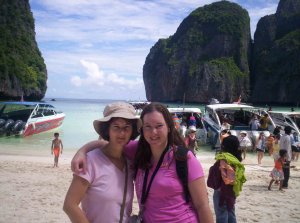 Been on a cruise
Actually I've been on two cruises. When I was 13 I sailed on the Kareliya with my extended family. It was my first time out of Australia and it was amazing. We went to Bali and Lombok. We were supposed to go to Broome (in Western Australia) but couldn't because of a cyclone. I remember being so disappointed, and to this day I still haven't been.
My second cruise was on the Sun Princess when I was in my early 20's, with my parents, my sister, and my grandfather. We went to Malaysia, Singapore and Phuket. On the tail end of the cruise we were suffering through the effects of a monsoon from the Philippines and so many people on board were seasick, including the crew. I barely ate anything for three days. My grandfather fared the best out of all of us. He always went on about how he never missed a meal.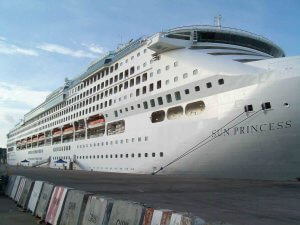 I've been to Darwin and Kakadu
It was definitely an experience seeing the Northern Territory. So many great places and so much to see. One of my favourite places I've ever been to was Wangi Falls, Litchfield National Park. It was amazing to swim in. The water was surprisingly cold, and I didn't want to get out, even after I had been told there had been crocodiles in it the week before.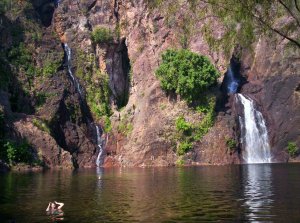 I've held a crocodile
A lot of people might find this rather strange, but yes I've held a crocodile. Granted it was a baby and it was tied up. This was at Crocodylus Park in Darwin.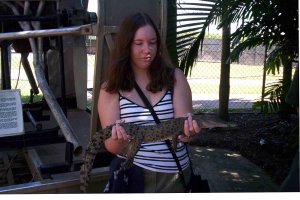 I started a blog
I have always loved to write and I had been thinking about starting a blog awhile before I actually did it. And it has been a great experience sharing my thoughts, and hopefully helping others at the same time.
How to Create Your Own Reverse Bucket List
So how do you create your own reverse bucket list?
Start by jotting down all the things you can remember. Anything remarkable, any accomplishments that made you happy, proud or were just different.
Look through old photos for things you had maybe forgotten about, even things from your childhood. It's unbelievable the things that can slip your mind.
Take a look through your social media accounts. There may be something on your Facebook timeline or Instagram account you might have posted and hadn't thought about again.
There is no set amount of things you need, whatever sparks your memory and leaves you smiling is worth including.
Don't just focus on big moments or huge milestones. Accomplishments and achievements come in all sizes. Don't dismiss things because they seem small or minor. They are all important.
And if you feel like you are bragging, this list is just for you. Nobody has to see it if you don't want them to. Go crazy and add whatever you think is worth adding.
There is nothing wrong with creating a regular bucket list to focus on and give yourself something to work towards. But it always helps to remember where you came from and be grateful for the achievements you have already made in life. Make both and keep the lists next to each other.
Let them motivate and inspire you. Your previous accomplishments will make it possible to be more positive and go after your dreams.
It will make you more likely to succeed.
Bucket lists can inspire you for the future. Reverse bucket lists make us grateful for what we have now and what we have done to get here.
Don't let anything hold you back.
What amazing things have you done? What is on your reverse bucket list?