This post may contains affiliate links which means we may receive a commission on products or services that you purchase through clicking on links within this blog.
Being a mother is amazing.
But being a mother is not easy. There are days when nothing seems to go right, and you constantly wonder what you are doing wrong.
At times, being a mother can be overwhelming and exhausting, while others make it look so easy.
Sometimes it can be hard keeping it all together, and there are times when you just want to scream.
But the good times and easier days make it all worthwhile. The smiles, the giggles, the endless hugs and the absolute amazement at the things they learn every day.
We take the good with the bad, and get through the hard days when they come. It's what being a mother means.
Sometimes we all need a bit of encouragement when we are struggling, and to know that we aren't alone.
It doesn't have to be Mother's Day to celebrate being a mother, and appreciating the mothers in our lives.
Quotes About Mother's Love
Mother's hold their children's hands for a short while, but their hearts forever. – Unknown
I realized when you look at your mother, you are looking at the purest love you will ever know – Mitch Albom
A mother is the truest friend we have, when trials heavy and sudden fall upon us; when adversity takes the place of prosperity; when friends desert us; when trouble thickens around us, still will she cling to us, and endeavour by her kind precepts and counsels to dissipate the clouds of darkness, and cause peace to return to our hearts. – Washington Irving
A mother's love for her child is like nothing else in the world. It knows no law, no pity. It dares all things and crushes down remorselessly all that stands in its path. – Agatha Christie
A mothers's love is like an everlasting bed of roses, that continues to blossom. A mother's love bears strength, comfort healing and warmth. Her beauty is compared to a sunny day that shines upon each rose petal and inspires hope. – Ellen J. Barrier
Motherhood Quotes
There's no way to be a perfect mother and a million ways to be a good one. – Jill Churchill
Motherhood is the greatest thing and the hardest thing. – Ricki Lake
If evolution really works, how come mothers only have two hands? – Milton Berle
There will be so many times you feel like you've failed, but in the eyes, heart and mind of your child you are super mom. – Stepahnie Precourt
Strong Mum Quotes
You're always going to wonder if you're doing things wrong, but that's what it means to be a mom, to care so much about someone else that you just want to be as perfect as possible. – Naya Rivera
Sometimes the most important thing in the whole day is the rest we take between two deep breaths. – Etty Hillesum
No matter what happens, or how bad it seems today, life does go on, and it will be better tomorrow. – Maya Angelou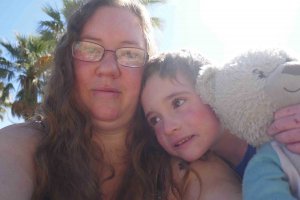 Mother and Son Quotes
A mother's love doesn't make your son more dependent and timid; it actually makes him stronger and more independent. – Cheri Fuller
To be a mother of a son is one of the most important things you can do to change the world. Raise them to respect women, raise them to stand up for others, raise them to be kind. – Shannon L. Alder
The most important mark I will leave on this world is my son. – Sarah Shahi
There is an endearing tenderness in the love of a mother to a son that transcends all other affections of the heart. – Washington Irving
Mother and Daughter Quotes
As mothers and daughters, we are connected with one another. My mother is the bones of my spine, keeping me straight and true. She is my blood, making sure it runs rich and strong. She is the beating of my heart. I cannot now imagine a life without her. – Kristin Hannah
A mother and daughter's love is never separated. – Viola Shipman
Words are not enough to express the unconditional love that exists between a mother and a daughter. – Caitlin Houston
A mother's treasure is her daughter. – Catherine Pulsifer
The relationship between parents and children, but especially between mothers and daughters, is tremendously powerful, scarcely to be comprehended in any rational way. – Joyce Carol Oates
A mother teaches her daughter how to feel about herself, about handling pressure, about relishing life's joys and conquering fears. – Judy Ford
Being a Mother Quotes
The moment a child is born, the mother is also born. She never existed before. The woman existed, but the mother, never. A mother is something absolutely new. – Rajneesh
Being a mother is learning about strengths you never knew you had, and dealing with fears you didn't know existed. – Linda Wooten
When you are a mother, you are never really alone in your thoughts. A mother always has to think twice, once for herself and once for her child. – Sophia Loren
There is no perfect way to be a good mother. Each situation is unique. Each mother has different challenges, different skills and abilities and certainly different children. What matters is that a mother loves her children deeply. – Elder M. Russel Ballard
Mother is a verb. It's something you do. Not just who you are. – Cheryl Lacey Donovan
Quotes for Tired Mums
Lighten up on yourself. No one is perfect. Gently accept your humanness. – Deborah Day
The love and attention you always thought you wanted from someone else, is the love and attention you first need to give to yourself. – Bryant McGillns
You are in a much better position to serve others when your basic needs are met and your "tank is full". – Michael Hyatt
Self-compassion is simply giving the same kindness to ourselves that we would give to others. – Christopher Germer
When you recover or discover something that nourishes your soul and brings joy, care enough about yourself to make room for it in your life. – Jean Shinoda Bolen
You, yourself, as much as anybody in the entire universe, deserve your love and affection. – Gautama Buddha
Whatever you are doing, love yourself for doing it. Whatever you are feeling, love yourself for feeling it. – Thaddeus Golas
To love oneself is the beginning of a lifelong romance. – Oscar Wilde
Being a mum in an incredible thing. Not every day will be perfect, not every moment will be one you want to remember, but look for the moments that make you smile each day. It will make the harder times easier to get through.
What are your favourite quotes on being a mother?