This post may contains affiliate links which means we may receive a commission on products or services that you purchase through clicking on links within this blog.
A lot of thoughts go through your mind when you think about having a second baby.
It can seem quite scary at first. If your first child was difficult or was a terrible sleeper, you wonder how you could possibly cope if your second is the same.
And if your first seemed so easy and was an amazing sleeper, you wonder if you will be just as lucky the next time.
Or maybe you think you are managing fine with one, but how will you possibly manage with two?
Can you love it as much as your first?
Will things change?
So many thoughts. So many questions.
When a second child is joining a family that has been working a certain way for so long, it's understandable that introducing a new member of the family is going to change it somewhat.
Just when you think you have this whole parenting thing figured out, a second baby comes along and life gets a lot more interesting.
It can take a bit to get used to.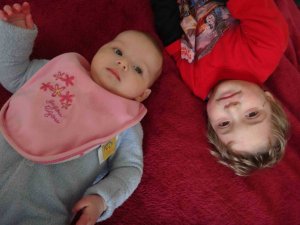 These are the things I learned after having a second baby
Being pregnant is different
Right from the start, being pregnant doesn't feel the same. You won't necessarily have the same symptoms, cravings or anything. It can be very different. Especially with less rest, and running after a toddler or small child.
It can take time for everyone to adjust to the new baby
Changes usually take time getting used to, but none more so than for an older child when a new sibling comes along. They've been the youngest for awhile, and had all the attention. It can be scary for them to think that the safe world they've become used to is going to change.
Back to baby-like behaviour
Your first born may revert to baby-like behaviour. Try and avoid any big changes around this time if possible. Things like toilet training can be more difficult.
Kids are different
Even when they're raised the same, they have their own personalities, different tolerances and reactions. It's easy to fall into the idea that because it worked with one child, it will work again. What worked for one, probably won't work on another.
Don't compare them
It can be easy to think the new baby will hit milestones around the same age as their older sibling, but just like all kids, they do things in their own time.
They won't always get along
Sometimes they will, and sometimes they won't They usually see a lot of each other, and they aren't always going to see eye to eye. Especially when they're tired, hungry or just can't get their own way.
How to split yourself when you need to
There will be numerous occasions when you feel like you have to physically split yourself because they both want you at the same time and neither can wait. It was definitely something I needed to learn more of when my second baby came.
Self care is almost non – existent
It's often hard enough with one child, but when you have a newborn as well, sometimes just having a shower seems difficult. But looking after yourself too is incredibly important. We all need a bit of a break sometimes.
You don't stress as much about everything
With the first born, everything is new and often terrifying. By the time you have your second, you get more of an idea how everything works. You're more confident and know what your're doing. I found ita bit easier second time around.
Siblings make great friends
Yes, they can fight, quibble over toys, get annoyed with each other, but at the end of the day, siblings have a special bond and they care about each other.
There is less time for rest
Usually when the baby is having a nap, the older child probably won't be. It can be difficult to get time to rest or get a few minutes of peace. You'll learn to take what you can get.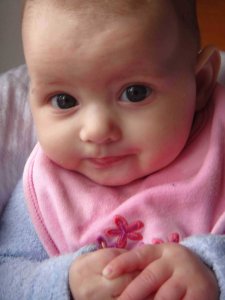 It can take longer to get out of the house
More things to pack, two children to feed and get dressed. Always allow more time than you think you'll need to get ready. The older one might be having a tantrum because they don't like those shoes, or maybe they don't feel like wearing clothes today. And the youngest might have leaked contents of their nappy all over their nice, clean outfit. It happens most often when you're running late.
Life is harder…
It's not necessarily a bad thing, but there is definitely more work, less time for yourself and usually more chaos.
…but there's more love
More love, cuddles, snuggles, smiles, giggles, fun, adventures and so much more.
I love watching my kids when they're playing together, having hugs and being great friends.
It might be more difficult and chaotic at times. But it's all worth it.
What things did you learn from having a second baby?