This post may contains affiliate links which means we may receive a commission on products or services that you purchase through clicking on links within this blog.
It was many, many years ago when I believed competitions were those elusive things that were so hard to win it wasn't worth the time and effort to enter. You had to be so lucky to win.
And I wasn't a lucky person, so why bother?
But I came across a competition in a magazine and I just couldn't resist. I knew the chance that I would win was pretty slim, but 'Friends' was my favourite television show and the chance to win a 'Friends' board game was too overwhelming.
So I posted off my entry, and forgot all about it.
It was probably a month or two later, a package arrived at my door addressed to me.
My mum was positive it was someone else's. I pointed out it was my name and my address, but it was still in the back of my mind that maybe someone had made a mistake and it really wasn't mine.
So I opened it and couldn't believe my eyes when I saw the 'Friends' board game. I couldn't believe it. I was buzzing with excitement all week.
Had I known more about where to find and enter competitions, it probably would have got me hooked. But I didn't know much about them. I entered some here and there. Over the years I may have won occasionally.
It's only really been the last three or four years that I have really amped up my competition game. I may not have won any "big" prizes, but I haven't done too bad. And even the small ones are exciting.
When you're stuck at home with a small child and a parcel arrives, especially one you weren't expecting, it can really lift your day, and turn a bad day into a better one.
The biggest prize I have won so far is a family photo shoot package worth over $800. Among my other prizes were vouchers, an outdoor setting, movie tickets, event tickets, DVD's, board games, beauty products, toys, baby products, books and so much more.
It is such a thrill when you get that notification that you have won something. And another when it arrives.
So if you're thinking you're not that lucky, read on and find out how to win competitions.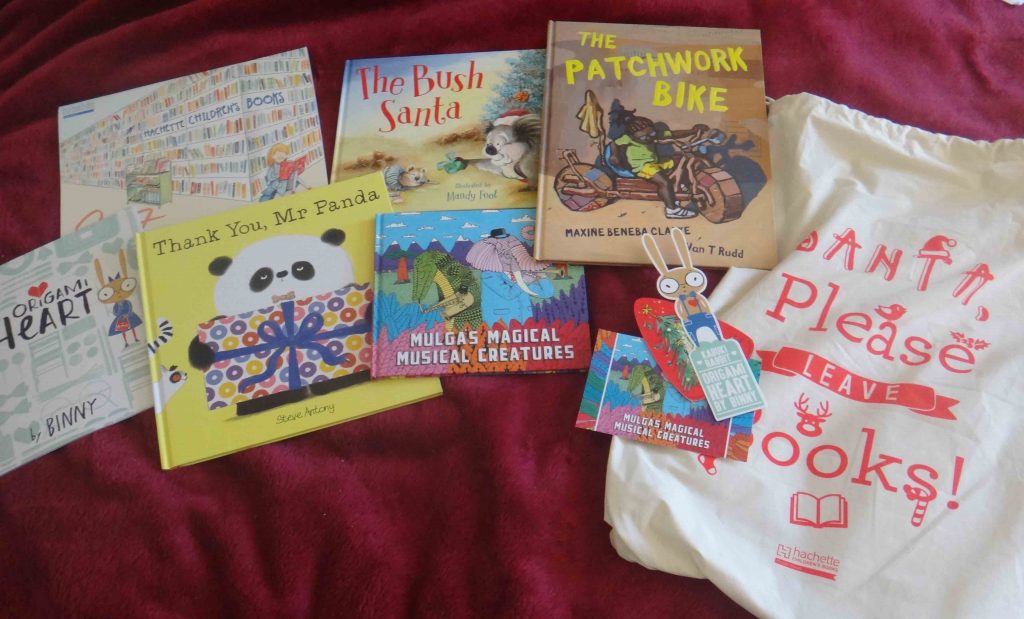 Tips for how to win competitions
Know where to find competitions
It can be quite daunting at first, not knowing where to look. There are quite a few sites and pages around that have huge lists of competitions you can enter for free. They are often listed by category so you can browse or look for something more specific. Here's a couple of my favourites in Australia.
http://www.win-free-stuff.com.au/
https://www.ozbargain.com.au/competition
I am sure other countries have their own competition sites. You can try google to find some.
It's a numbers game
The more competitions you enter, the higher chance you have of winning something.
Put your eggs in more than one basket
It is better to enter 100 different competitions once, than to enter one competition a 100 times.
Go for the competitions with more prizes on offer
If a competition has prizes for multiple winners, your chance of winning increases.
Enter competitions with low entries
Your odds are better entering competitions with a low amount of entries.
Read the Terms and Conditions
Some competitions are only open to certain states or countries, others have word limits, purchase requirements or methods of entry. It's important to read and follow them so your entry isn't disqualified.
Enter the skilled competitions
Most people enter more random draw competitions because they're easy. That's the problem. Because they're easy so many more people enter them, which reduces your chances. 25 Words or Less competitions can be a bit hit or miss. You never know who is judging or what kind of answer they are looking for. Be creative, be different and don't always go for the obvious answer because chances are someone else will likely have a similar one. Some competitions are after something else like a picture, a photo, video or just about anything. If you can do it and it's something you would like to win, go for it.
Join Facebook Groups
There are so many Facebook groups these days, and competitions are no different. There are groups for sharing competitions, talking about them and sharing tips. Can be great for newbies to get some advice from more seasoned compers.
Have a separate email address
Entering competitions can leave you with a lot of spam. So some compers like to have a separate email address. If you do, just make sure you check it regularly. You'd hate to miss a winning email and lose out on your prize. I don't personally, but first thing I do when I open my email is delete all the spam.
Respond in time
Some competitions have a time limit from the time you are sent the notification to a cut off time in which they will award the prize to someone else.
Check back
Some times you are not notified if you win and they expect you to check back. This can happen a fair bit from Facebook competitions mostly. If you can, keep a record of what you enter and when it closes. This has happened to me and unfortunately there isn't much you can do about it.
Be careful
Just be wary about the amount of information you share. There are some dodgy competitions out there and it can be easy to be caught out. If you find the competition through a reputable site, it should be fine. Facebook can have a fair few scam competitions. If it looks too good to be true, it usually is.
You've got to be in it, to win it
You can't win if you don't enter, and someone has to win. It could be you.
Have fun
At the end of the day, entering competitions is fun. It can be a bit disheartening when you can go a long time without winning anything. But if you're not enjoying entering in the first place, then maybe entering competitions isn't for you.
Keep entering. You never know, one day you could win your absolute dream.
I'm still waiting on winning "the big one", but any win is exciting. You never know what is around the corner.
Do you love entering competitions? What have you won? Do you have any tips for how to win competitions?